Anything you make, we can help make better
For over 35 years, Mid-America Food Sales Ltd has earned an outstanding reputation for providing our clients with every key business ingredient needed to ensure their success.
A trusted, full service, single-source partner for Sales, Marketing, Consulting and Manufacturing of value-added food ingredients for all facets of the food and beverage industry
Premium ingredients for bakery, confectionary, beverage, nutriceutical, cosmetic, dairy and cereal products
Vast expertise in aligning R & D, Marketing and Operations to create innovative new formulations and enhance existing products.
No company, challenge or order too large or too small. From pallet to truckloads, we happily serve any requirement and are proud to solve problems and identify opportunities others simply can't or won't.
Our Mission and Partnership Promise
Educate and provide innovative product and processing solutions that enhance flavor, functionality and nutrition.
Help our clients identify emerging trends and navigate through an evolving industry landscape.
Provide a realistic approach to food industry economics.
Utilize our expertise and significant contacts/resource networks to give you critical advantages.
Ensure an unparalleled passion, commitment and dedication to your success through proactive vision, innovative solutions and prompt, courteous, professional service.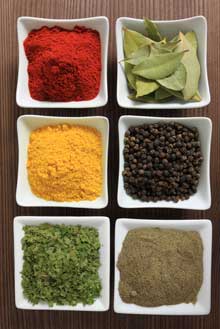 Affiliated Organizations
IFT
AACC
AACT
ASBE
Stratecon-International